Back to Archive
29th February 2009 - At Least We Didn't Have Any Snow
Well, not until we got back home!
We arrived at the marina about lunch time and after getting the sleeping bags & pillows on board, firing up the fan-heater and having a cup of tea, we decided it was far too cold to spend the night on board. The boat was covered in ice, we had no water (due to having all the systems winterised) and the thought of walking back to a freezing cold boat, later that night, after a restaurant meal did not appeal. So we jumped in the car and drove round to a nearby hotel at Wissenkerke.
Having checked in, we drove over to Zierikzee, had a walk around the town and harbour, stopped off to have apple pie and coffee before returning to the hotel where we enjoyed an excellent meal, a few beers, a wonderfully warm room, a good night's sleep, a piping hot shower the next morning and a good breakfast!
We then drove back to the marina, removed our unused sleeping bags & pillows from the boat and headed home.
There was no snow until we arrived at Folkestone. We had a good weekend, checked out the boat, which was the main thing.
Overall -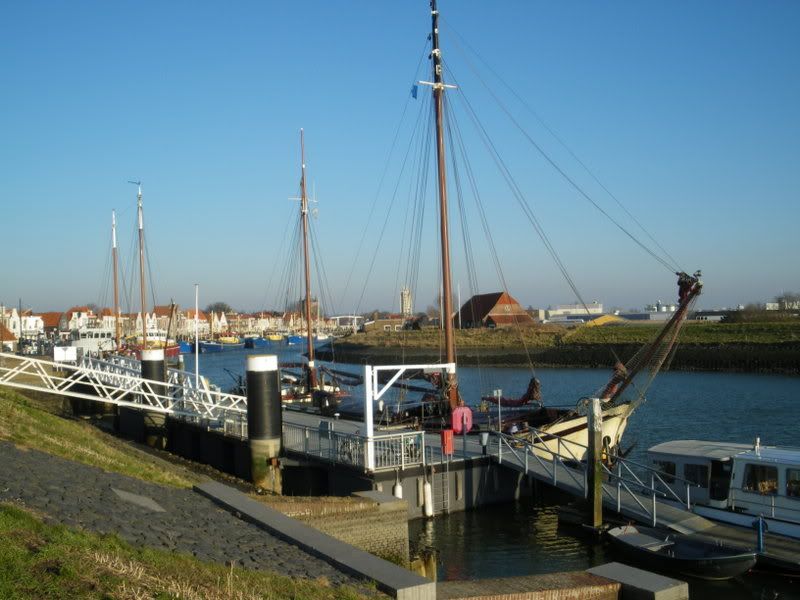 The sun shone,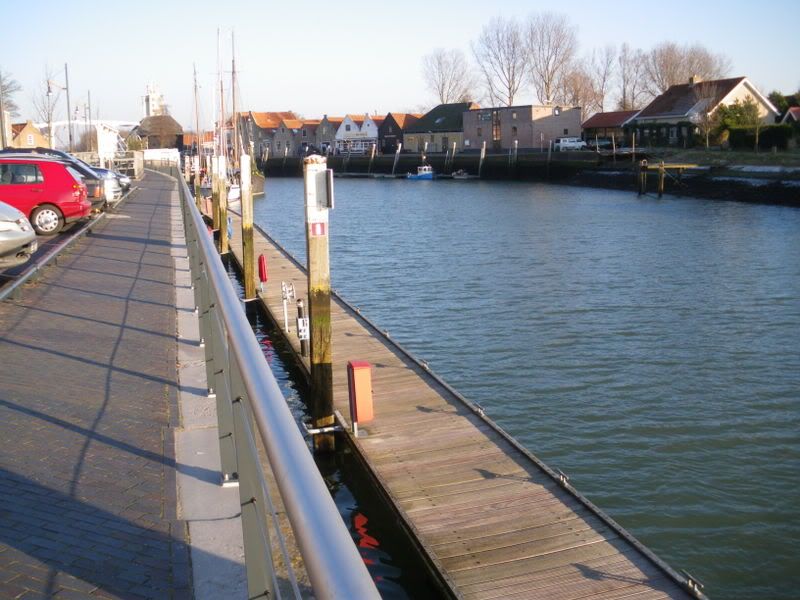 It was very quiet,
And it was bloody cold!!
Back to the Top
Back to Archive