Back to Archive
14th January 2009 - Montage 2008
It's very hard to pick photos which sum up a whole year - and even harder to make them fit onto an A4 sheet without any gaps! - but I've tried: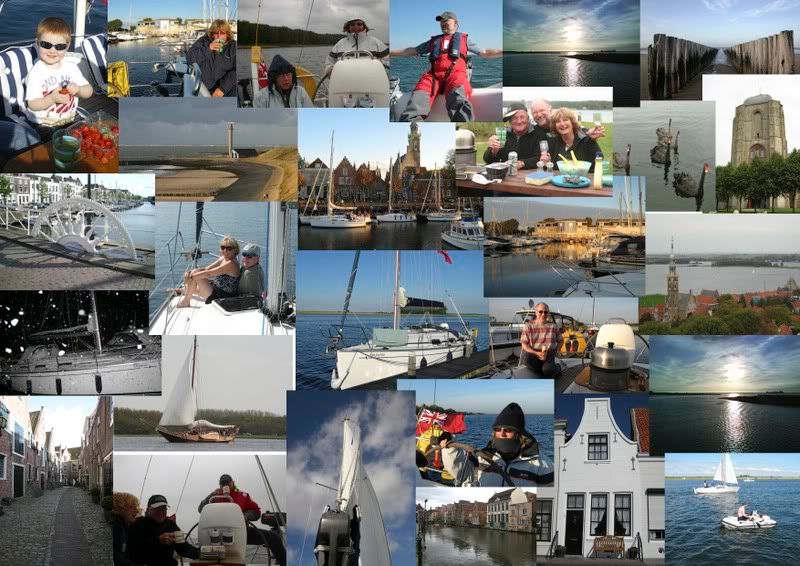 29th January 2009 - Mad or what?
We are heading over to the boat this weekend to check that everything's ok. We've been watching the forecast and for the last few days it has been for sunshine, light winds and temperatures a few degrees either side of zero. Fine, wrap up warm, take the thermals, should be lovely.
Now with less than 48 hours to go, Wallie's weather site (the local one we always trust!) is showing sun on Saturday, max. temp 3 degrees, winds force 5 increasing to 7, from the east. Sunday daytime max zero degrees and .... you've guessed it, more b****y snow!!!
Back to the Top
Back to Archive