Back to Archive
Saturday, 12th January 2013 – The London Boat Show
We always enjoy the London Boat Show as it is the first "saily" thing to look forward to in the New Year. As usual we drove up and parked right outside the main entrance – it really is so easy and although the car parking was £15 for the day, when you consider the cost of going on the train, it's a "no-brainer".
We arrived about 10.30am and initially it was fairly quiet, but being a Saturday it soon got quite busy – rather too many families with young children for our liking, which is why, in the past we have been inclined to go on a weekday. There definitely seem to have been fewer sailing boats in recent years, but there were a few new models to look at and Kim had a list of things he wanted to buy – new winch handles, danbuoy, log book, deck shoes etc. Some we got, the winch handles, danbuoy and log book, so it was a pretty successful day. We had a very nice lunch and met up with our friend Andy. We finally left just before it shut at 7.00pm.
We rounded an excellent day off by calling into Andy & Gill's for dinner on the way home.
In two weeks' time we are off to Düsseldorf to visit Boot 2013. We have a two-day pass and a hotel booked for the Saturday night. By all accounts it is a much bigger show than London, so we will see for ourselves. If nothing else, it will be a good weekend away and will take the edge off the sailing withdrawal symptoms for a bit longer. We will be visiting Emjaytoo to check her over a couple of weekends after that and before we know it, we'll be back on the water again.
Saturday, 26th January 2013 - Boot 2013, Düsseldorf
Our weekend didn't get off to a very good start, as we got down to the shuttle in plenty of time to catch the 7.20am train, only for it to be cancelled due to technical problems in the tunnel. We finally got away at 20 past 8. When we got off the shuttle in Calais it was apparent that they had had a fair bit of snow overnight. To start with the roads were okay, but on the motorway, going through Belgium it started to snow and the outside lane was thick with snow. The going was a bit slow and Kim did wonder whether the whole thing was such a good idea. Once we got beyond Antwerp, the conditions improved and we finally got to Düsseldorf at 2.30pm local time. We were going to drive all the way to the Messe Showground, but spotted some signs to the Messe Park 'n' Ride, so decided on that instead. This turned out to be a good move.
We spent the afternoon in the main yacht halls where there were dozens and dozens of boats. Our favourite was the Nordship 46. This boat just oozed quality, with superb joinery fitout.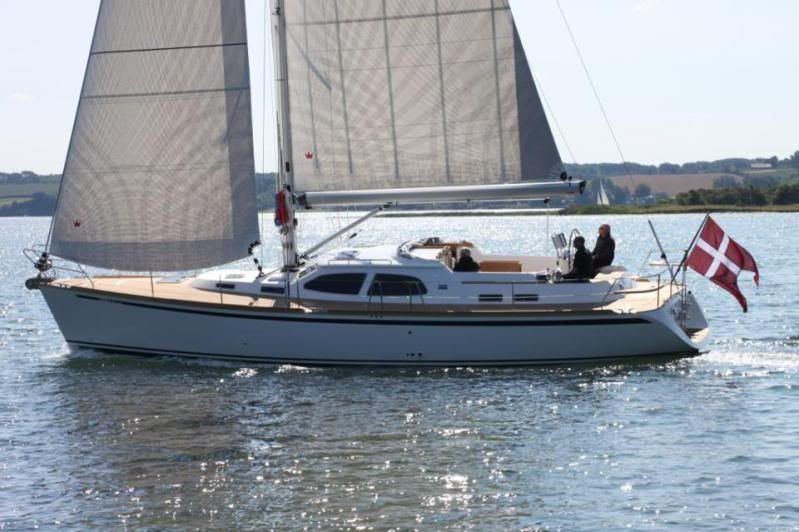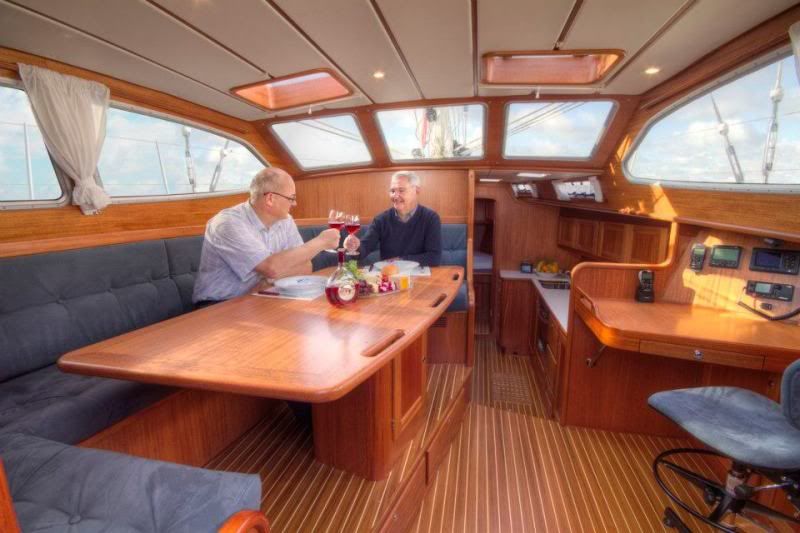 Although we were only interested in sailing boats, we did have a look at the motor boats and did rather fall for a large luxurious motor boat, an Adagio.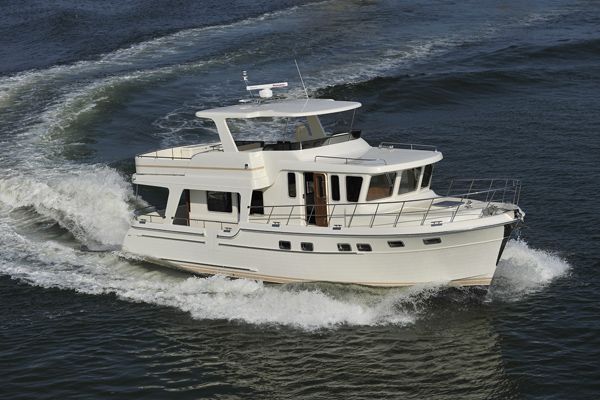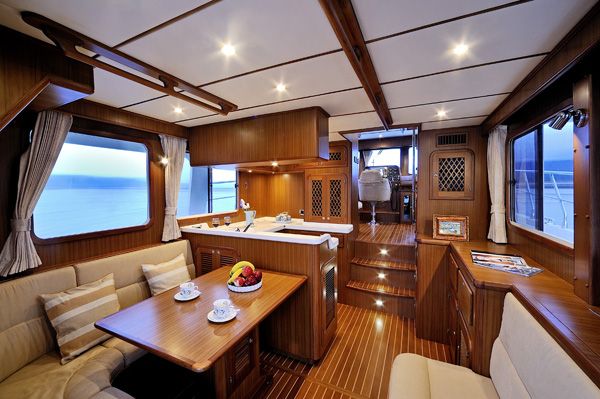 We left just as they were closing and caught the shuttle-bus back to the carpark. A five minute drive and we were in the village of Kaiserswerth, where our hotel is located. After checking in, we wandered into the centre of the village to a bistro restaurant that Wendy had found on Trip Advisor. After an excellent meal, we walked down through the snow to have a look at the Rine. We didn't hang around though, as it was pretty cold out. Our hotel room, on the other hand, was fabulously warm and beautifully quiet.
Sunday morning, after an excellent breakfast, we headed back to the exhibition centre. This time we intended to go to the Park 'n' Ride, but somehow ended up in one of the exhibition centre's carparks which proved very convenient, being under one of the exhibition halls and it cost the same as the Park 'n' Ride.
We then did the bits we hadn't seen yesterday - mostly the accessories and chandlery stands. After lunch we were pretty well done and we left at about 2.30pm German time. The drive back to Calais took four hours and it was hard work. The snow was melting so the roads were very wet with lots of spray, compounded by the SatNav throwing a wobbly and sending us on a wild goose chase we could have done without.
We got the shuttle we were booked on and walked indoors just after 7.00pm. Despite the weather on Saturday, the weekend was a great success, the hotel was very nice and we had a really nice meal on Saturday night. We even sampled some German Bratwurst for Saturday and Sunday lunches!
We will definitely be going again next year.
Back to the Top
Back to Archive