Back to Archive
Sunday, 25th January 2015 - Boat Shows
January is the month of boats shows as far as Kim is concerned. Two weeks ago he went up to Excel for the London Boat Show. He went on his own as, based on previous years, Wendy did not think there would be enough boats (or anything else for that matter) to warrant the trip up and, in any event, she had her eye set on the trip planned for a fortnight later!
Kim had an enjoyable afternoon there after deciding to go by train instead of driving as we have always done before. There were more yachts this year than last year and it was a more impressive show. We didn't need anything for the boat and Kim didn't need anything for himself, though that didn't stop him spending money! He came home with two hats, a pair of shoes and the customary Beken calendar. Oh, he did buy a new Dutch courtesy flag – which we did need!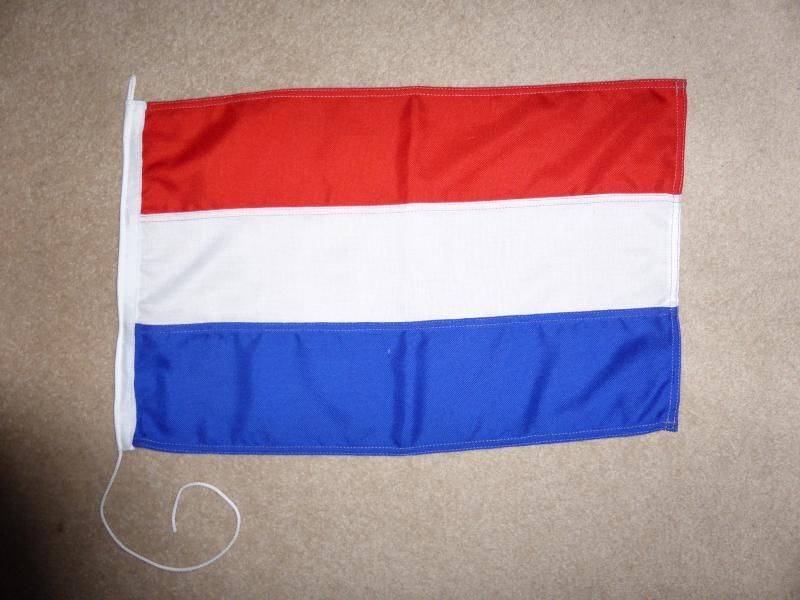 Two weeks later and we are booked on the Shuttle for a weekend in Düsseldorf for Boot 2015. The weekend before however, the Shuttle suffered, first, a minor fire on one of the freight trains and then an "unrelated" power failure. This caused major disruption to the whole of Eurotunnel. Operation Stack was implemented and the major arterial roads of Kent were grid locked. Apart from causing Kim no end of problems getting to and from work, we became more and more concerned as to whether we would be able to get across for our weekend away. Wendy was particularly looking forward to it, not only because of the show, but also because she loves going to Germany and going "German" for a few days!
By the time we got to Friday it was looking as though Eurotunnel were finally getting their act together.
It was with some trepidation that we set off on Saturday morning at 5.30 am. Slightly surprised, we breezed through the check-in and the shuttle was only 20 minutes late departing. You may recall that a couple of years ago our last trip to Düsseldorf was hampered by the snow, well this time was no different! By the time we crossed from Belgium into Holland it was snowing quite heavily and despite gritting, the Dutch motorway was beginning to get a bit slushy, especially in the outside lane.
As we crossed the border into Germany, we expected the roads to get better. They didn't! The snow got heavier and the outside lane became unusable.
Eventually, we got to Düsseldorf and decided not to go straight to the show as previously, but to see if we could park the car at the hotel with a view to taking the tram. This began to seem like an even better idea when Kim skidded on the snow and only narrowly missed the back of the car in front. Thank goodness for ABS! Even with all this excitement, it was only 12.30 local time when we arrived at the hotel and we were pleasantly surprised to be able to check in that early. We were quite relieved to be able to leave the car at the hotel.
Our room turned out to be really comfortable, with a good view and plenty of space. The tram stop was only a 5 minute slide/walk away and our Boot tickets entitled us to free travel on the tram, which was great.
The Dusseldorf show is huge! This year we decided to avoid the halls that catered for the sideline sports, like canoeing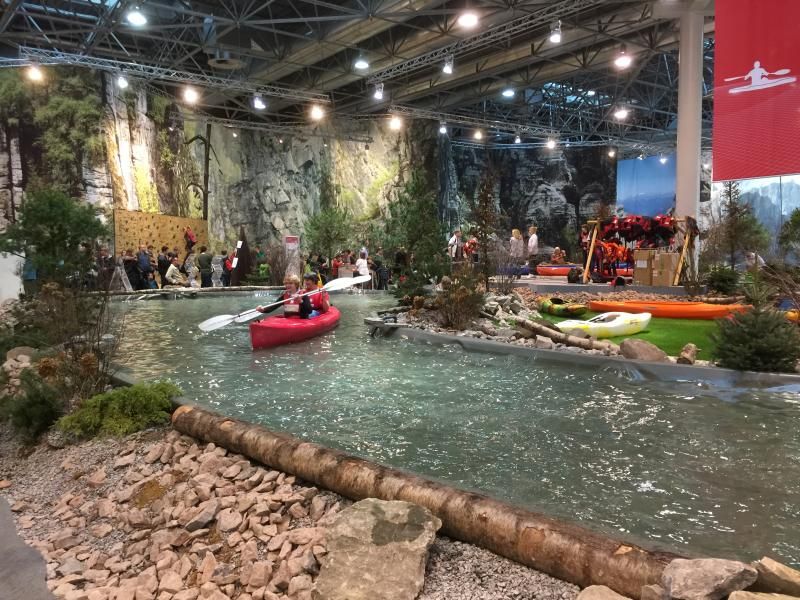 and concentrate on saily-boats.
We did find time for a lunch of German sausage and beer, finally leaving just after five.
We then took the tram into the suburb of Kaiserwerth (where our hotel – Hotel Barbarossa was) and went to the Tonhalle pub/restaurant, where we had enjoyed such a good meal on our previous visit. As we arrived there a good hour earlier than our booking, we were accommodated at a "perch" type table in the midst of the locals. Wendy thought this was great and enjoyed listening/chatting to the group who arrived at our table after their visit to the local derby football game between Dusseldorf and Dortmund. Kim was a little less comfortable but still enjoyed the excellent meal.
After trudging back to the hotel through the snow, we eventually settled down to sleep by about quarter to nine (German time). This may sound ridiculously early, but as we had been up since 4.30 in the morning, had had a long drive and then walked miles, we actually had no trouble sleeping.
By Sunday morning the snow had disappeared from the main roads and it was obvious that a slow thaw had set in. Fortified by an excellent breakfast, we then set off in the car to do it all again. As on the previous occasion, we parked in the multi-storey car park immediately adjacent to the North entrance to the show which enabled us to leave our heavy coats in the car and enjoy the show relatively unencumbered.
Our first visit of the day was to the Linssen stand, where we saw some absolutely beautiful boats and heard some "interesting" ideas on how to finance one.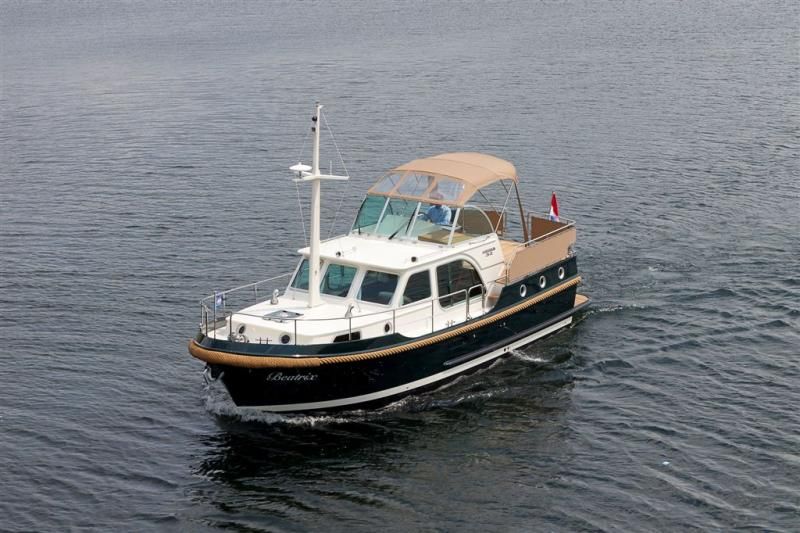 Kim was all for selling the house on the spot and probably Wendy as well! Kim said afterwards that he definitely felt a sense of déjà vu. It was in similar circumstances that we bought Emjaytoo! Unfortunately, after reality set in, we realised that, without a lottery win, even a Linssen 30 footer was well beyond our means! We will start buying lottery tickets each week from now on! Well, you never know!
Kim did manage to buy an inverter, at what seemed a good price with the current Euro exchange rate and we finally topped off our Sunday with a visit to the Franco Pace stand for his 2015 Calendar. If you are into spectacular yachting photographs, do check out his website. He may not have the heritage of Beken, but wow, his photo's are amazing.
We got away from the show just before 3pm (local time) and had a good run back to Calais – well, apart from the sat nav taking us on a couple of un-necessary diversions! Despite all the preceding week's problems with the Shuttle, we got on an earlier crossing than we were booked on and were indoors just after 7.30pm.
All in all, an excellent weekend and we know we said it last time – but, we'll definitely be back next year!
Saturday, 31st January 2015 – Kate is For Sale
After much "umming & aahing", we have decided to sell Kate. She has sat up at Conyer Creek for a whole year now and we took her out once and that was under engine only. If we think about it logically, there is no point shelling out marina fees and boat insurance for a couple of trips a year (if that!). The biggest obstacle to sailing her is the tide! Okay, if we really wanted to, we could work around that on occasions. But with Emjaytoo over in Holland and our preference to spend weekends on board her, we are never going to make the effort with Kate.
When we decided last year to buy Kate, it was on the basis that she would be a replacement for Emjaytoo. That was clearly, a totally flawed assumption. The boat is far too small to ever be a replacement for Emjaytoo and the last 12 months have done nothing to convince us otherwise. Kate is a beautiful boat but at our age we need something with a few more home comforts.
We did toy with idea of taking her over to Delta Marina for the summer on the basis that in the Veerse Meer there are no tides, so we could sail her whenever we wanted and we could always use Emjaytoo as our "flat" to sleep in overnight. There might even be the odd occasion when we would over-night in Kate. But then we have to ask the question – is it worth spending the money to have her hauled out at Conyer, drive her to Delta and craned in just for a few months in the summer? The marina bill for Delta would not be any more than Conyer, but it could just be a case of pouring good money after bad.
So the decision has been made and she is advertised on ApolloDuck.
Back to the Top
Back to Archive