Back to Archive
Sunday, 6th November 2016 – A Weekend At Home.
This weekend was Kim's annual Sheffield Poly Reunion – in Cheltenham, of course! So Wendy had a quiet weekend at home. Well not that quiet, Lucy was down for the weekend, so Wendy had company.
During the week, we found that we can sort of put the awning up in the spare bedroom to dry it off if damp. This is one of the advantages of an inflatable awning; it can be partly inflated so it dries out.
On Friday the man who was to do the towing socket for the car turned up as arranged and the job was completed without a hitch (sorry about the pun).
Next weekend, another 3-day one for Kim, we are planning a trip to a site at Goudhurst, weather permitting.
Friday, 11th November 2016 – Not What We Had Planned.
Wendy has not had any work for quite a few weeks, in fact not really since we got back from holiday. Needless to say this was playing on her mind a bit. So when on Wednesday, her regular client offered her a large piece of work to be completed for early next week, she had to take it. This means she will have to work most of the weekend, so no caravan trip away! It's called Sod's Law!
Never mind, we have some more three day weekends at the beginning of December and with a caravan that has full gas heating the weather is not really an issue.
This morning Kim took advantage of his "retirement day" to go over to Conyer Creek and put Kate's winter cover on. She is looking a little sad and in need of some TLC, but this is not the time of year to be doing outside jobs, although the weather has been glorious today, if a little chilly. We will look to tidy her up in the spring and have another go at selling her.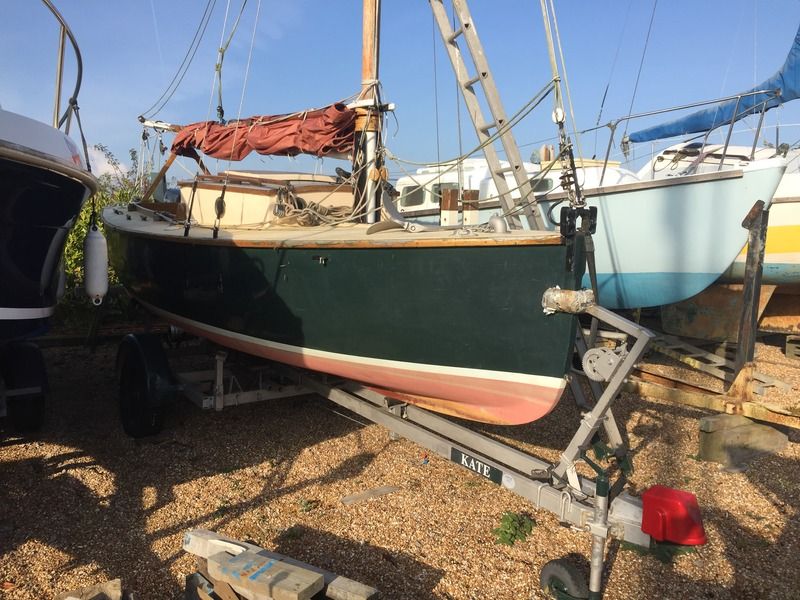 Back to the Top
Back to Archive