Back to Archive
Friday, 7th October 2016 – It Is A Caravan!
Last weekend we visited a caravan dealer at Harrietsham (near Maidstone) and looked at some really nice new Bailey Pegasus caravans, which the dealer assured us we could tow with Kim's Passat. Now this is where the problems start! There is a generally held opinion that the caravan should not weigh more than 85% of the weight of the car. Over the years cars have been getting lighter and more powerful, and to a lesser extent some caravans have also been getting lighter. Some people, including the salesman at Harrietsham are starting to push the 85% figure towards 90% and beyond, but it is all a very controversial subject. The Passat is by no means a "small" car, generally considered to be a large estate car, but it suffers as a tow car by being so light.
In the end we decided that if we were going to have a caravan and tow it with the Passat, we would have to rein in our ambitions. We had wanted a van with a fixed bed as well as a saloon area. Smaller vans rely on converting the saloon seating in to the bed at night, which we didn't want to do.
We then started to look at smaller vans. This was all still going on via the internet with Kim planning a visit to the NEC next weekend to the Caravan & Motor Home Show in order to see all the options in the flesh and collect as much information as possible. At this stage we are thinking "new caravan".
Then today we went over to a dealer at West Malling and he asked "why do you want a new caravan?" What if you don't like it, the depreciation in the first year will be like a car!" So we looked at used vans. Used vans are very attractive because they are cheaper and a lot of people who sell a van at 3 or 4 years old have hardly used them. We looked at some where the oven had clearly never been used!
We now think we have settled on the van we want and we have put our names down with the local storage place. There is a 15 month waiting list! We wouldn't really want to keep it on the drive as it would block access to the garage, is too big a giveaway as to whether you are on holiday or not and in any event, there is a covenant on our deeds that forbids it! So all we need to do now is wait for Emjaytoo to sell and keep our fingers crossed that there is enough money left to buy a caravan! Oh, and we can find somewhere to keep it.
The van we want is a Lunar Quasar 464. This has a saloon at the front that makes up in to a double bed but also has a dinette at the back, so if you are lazy and can't be bothered to clear the bed away during the day, you still have somewhere to sit and eat a meal.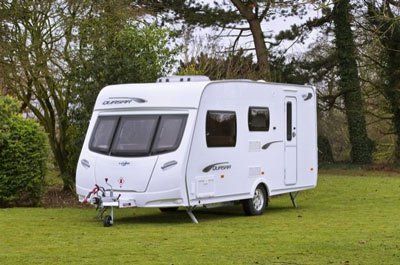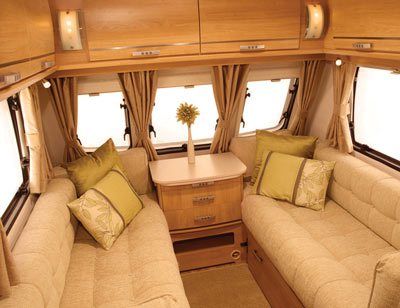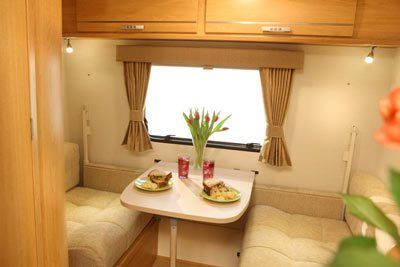 Friday, 14th October 2016 – We've Bought A Caravan!
By the end of last weekend, we had decided that the van we had seen at West Malling was such a good deal and since there were no others on the market in the South East, we should put a deposit down on it. It is no good buying a caravan from a dealer in Durham or somewhere equally distant as if you have a problem it is a nightmare getting it back. Okay we bought the trailer tent from a place in the Black Country, but there is a lot less to go wrong on a trailer tent. The dealer in West Malling is reasonably close at hand and said he was prepared to keep it for a few months until we had a place to store it and had sorted the finance out.
So putting a deposit down with no guarantees of where we would store it and no guarantees of selling Emjaytoo might seem a bit rash, but there is nothing like a bit of incentive! During the course of this week Wendy has found a caravan storage place on Romney Marsh that has a vacancy, so tomorrow we are off to look it over. We would only use it as a stop gap until the local one has space. Now the money! Getting old is not much fun, although Kim says he doesn't mind! Reaching 60 is also not much fun, until you find that you have pension that pays out at 60! Our tax free lump sum will pay for the caravan. We don't have to wait for Emjaytoo to sell. What a result!
So Kim and Wendy's joint Christmas/Birthday/Retirement present to each other is a caravan. This pension will also be helping Kim drop another day a month on his way to a four-day week, thus enabling us to enjoy our retirement present.
A couple of pictures of the 2012 model that we are actually getting.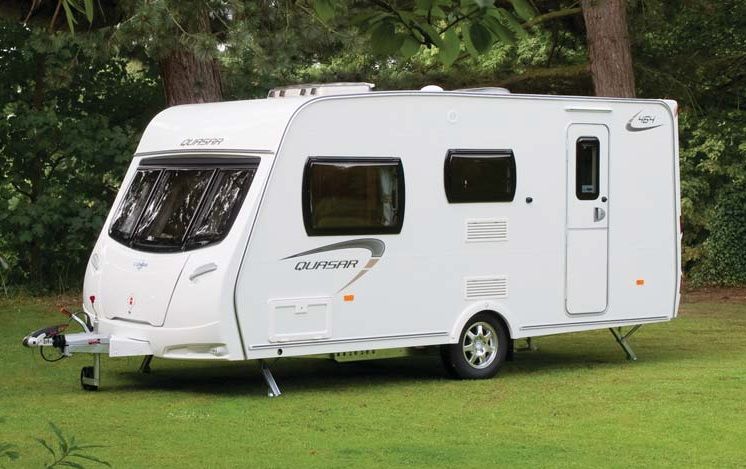 Today, being one of Kim's retirement days we went to look at caravan awnings at a place over at Gillingham. We need to check some dimensions on the van, but have identified a suitable candidate.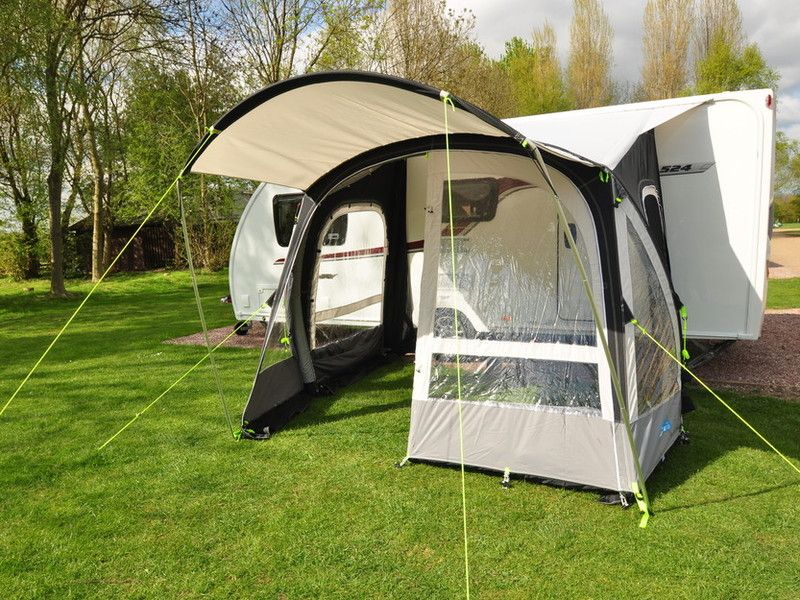 We didn't come away empty handed as we got a couple of lightweight sun loungers for our new caravan!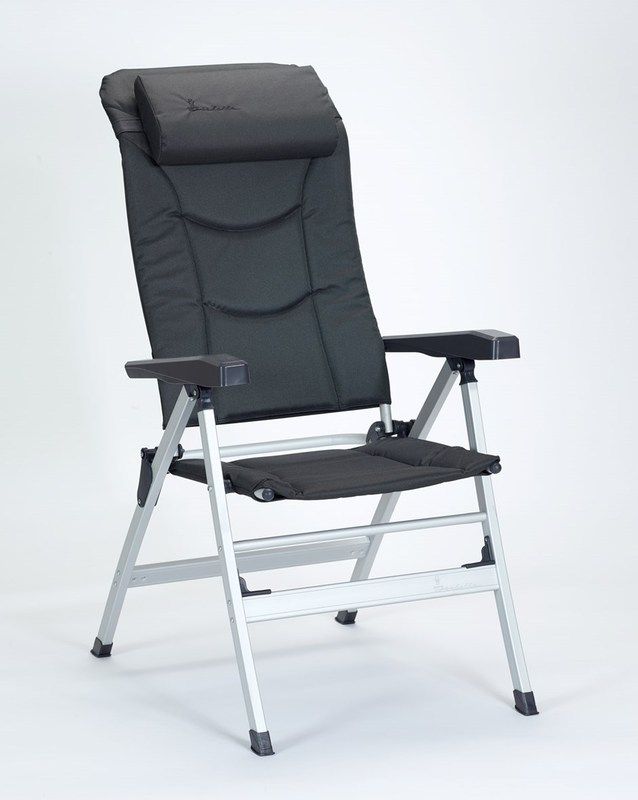 Sunday, 16th October 2016 – Delivery Date Agreed!
Yesterday, we went and had a look at the storage place and put our deposit down. The cost of storing the van is way cheaper than marina fees!
In the afternoon, Kim went back to Gillingham and got the awning plus some other caravan essentials. We then agreed a collection date with the dealer at West Malling – Friday 28th October!
Our plan is to collect the van and bring it back home, keep it on the drive overnight whilst we kit it out – bedding, kitchenware and crockery etc. Then on the Saturday we will go to a local caravan site and stay overnight to try it all out. On the Sunday, we will then take it to the storage place.
Finally, we feel we have a replacement for Emjaytoo.
Sunday, 23rd October 2016 – Final Arrangements!
This weekend we have arranged the insurance (cheaper than the boat!) and sorted out some security devices plus a few other things. Having joined the Caravan Club, we have booked one of their sites at West Hythe for next Saturday/Sunday and we are almost as excited about it all as we were when we took delivery of Emjaytoo almost 10 years ago. We have even invited some friends round on Friday evening to help us christen the caravan, sat on the drive. What's it going to be called? No idea! Probably Quasimodo – Lunar Quasar!
Friday, 28th October 2016 – Taking Delivery Of Our Caravan.
Although today was not one of Kim's retirement days he still had the day off as one of his "discretionary days". These are unofficial holidays he gets and he has used two to fill in between retirement days. This results in a six week run of four day weeks. So it seemed an ideal opportunity to collect the van.
We had not collected the van earlier as we had to get the electric tow socket changed over from a 7-pin to a 13-pin. Today was the day the chap was going to come to the house and do it – a job that should take about an hour. Once that was done, we were to drive over to West Malling, get the van and bring it back home to park on the drive overnight.
The chap was due at 10:00 and having got to 10:30 with no sign of him, Kim phoned him. He was in Stevenage! Said he had been called out to a breakdown and had not made a note of Kim's phone number so could not call us. But never mind, he said, I'll be with you by 2:00pm. That was no good as we were to pick the van up at 1:30pm. Kim had a moan and he agreed to meet us at the dealers in West Malling and do the socket whilst we were doing the hand over.
Off we went to West Malling, having found out that we didn't actually need the socket changed over in order to tow the van. We could purchase an adaptor that would allow the driving lights to work. We wouldn't have power for the fridge or to charge the battery whilst driving, but that wouldn't be a problem. It was just as well, because he then phoned at 1:00pm to say he was leaving Stevenage and his sat-nav said it would take him an hour. Well, without traffic, that might have been reasonable, but Google Maps traffic showed that the M25 was shut near Brentwood and his journey was going to be more like 2 hours. So we phoned him back and said forget it for today. It can be done later.
We got to the dealer at 1:30pm and were given an extensive overview of all the systems by a very helpful chap and also bought the inevitable extras, e.g. gas pipe and bottles, number plate, adaptor etc.. Before we left the dealer we got them to check the nose weight and their gauge was showing about 110kgs which is well over the car's permissible load on the hitch of 90kg. We overcame this by putting some heavy gear we had in the car, at the back of the van to counterbalance the weight up front. The two full gas bottles in the gas locker (at the front of the van) were causing the problem. After all that there was no more prevarication and by 3:00pm we were ready to drive out with the van!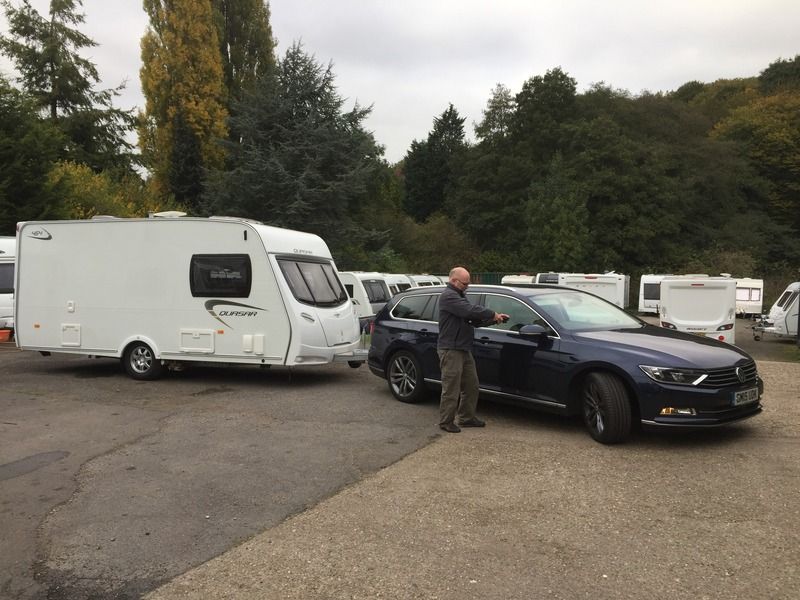 Scary stuff! Our first port of call was a public weighbridge to find out what the van actually weighed,
as the van has a legal maximum gross weight and we will have to be careful what we put in it. This was actually quite an experience in itself, if somewhat protracted, as we were in the midst of all the big lorries and Wendy got told off for being out of the car helping Kim reverse without wearing a hi viz jacket.
We finally got home at about 5:00pm and Kim had great fun with the remote controlled mover putting the van on the drive.
We soon had the mains power hooked up, the heating on and with the curtains drawn and the lights on it was really snug.
We had invited our friends from next door round for drinks and nibbles and they brought a bottle of champagne to toast the van. It was a really nice evening and a great way to christen the van. Gezelligheid, as the Dutch would say!
Sunday, 30th October 2016 – First Weekend Away.
The plan for the weekend was to load the caravan up Saturday morning and drive down to a Caravan Club site (yes, we have joined the Caravan Club) to try all the gear out. The loading up was a meticulous scientific exercise with everything being weighed and a spread sheet to keep track of it all (which of course Wendy did – not!). We then used our digital bathroom scales to measure the nose weight and found that even with two gas bottles we were coming in at 86.7kg which was fine. So much for the dealer's gauge! However we were quickly up to our gross weight and therefore a number of things had to be carried in the car.
For this weekend we decided to leave one gas bottle at home so we could put the awning in the van. With the awning directly over the axle, our nose weight dropped to less than 75kg. We concluded that the nose weight gauge the dealer was using was not very accurate. Some of the cheap ones are known to be very iffy, but this was a good quality one, but not as accurate as a proper set of scales!
The weather forecast for the weekend was for it to be mild, but grey and overcast. By the time we had set up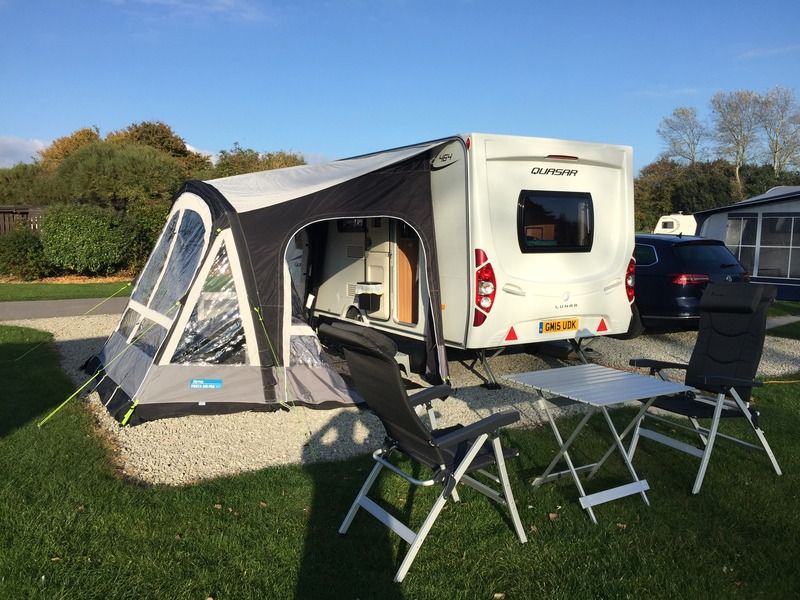 the sky was blue and it was glorious. We were able to sit outside with a beer
and enjoy the late afternoon, although why Kim is looking so grumpy, is anyone's guess. He soon cheered up when we had a visit from our friend Andy. What a sociable lark this caravanning is! We all sat outside for a while in the amazing weather, then retired to sample the luxury indoors. After Andy left we got the TV out of the car and found that we can get an excellent picture. The TV is an old one of Kim's mothers and, whilst a really good TV, is way too large for normal use in the van. However, it did enable us to ascertain that everything TV-related is functioning well.
We had a very comfortable night's sleep, enhanced by the extra hour, and a most comfortable start to the day with tea in bed. Wendy tried the onboard shower and found it to be excellent apart from one thing – Kim had turned off the water heater without telling her so it was a rather more bracing experience than she expected!
We had a leisurely morning. After breakfast we packed the awning away which was pretty wet from the dew overnight. Being an inflatable awning, once the valves were released, the whole thing was down in a minute or two. The awning went in the back of the car as it will need to be dried out at home. We managed a walk round the site before finally disconnecting the power, emptying our waste and pulling off the site bang on 12:00 noon.
Back to the Top
Back to Archive